Pleats Please

UC Berkeley College of Environmental Design
Spring 2015 Ephemeral Systems
Critic Lisa Iwamoto


The ephemeral systems studio began with the study of two contrasting systems, which evolved into paper pleated modular structures. The project culminated in the proposal for a deployable pavilion in the Marin Headlands Center of the Arts, a temporary space for performances in the summer.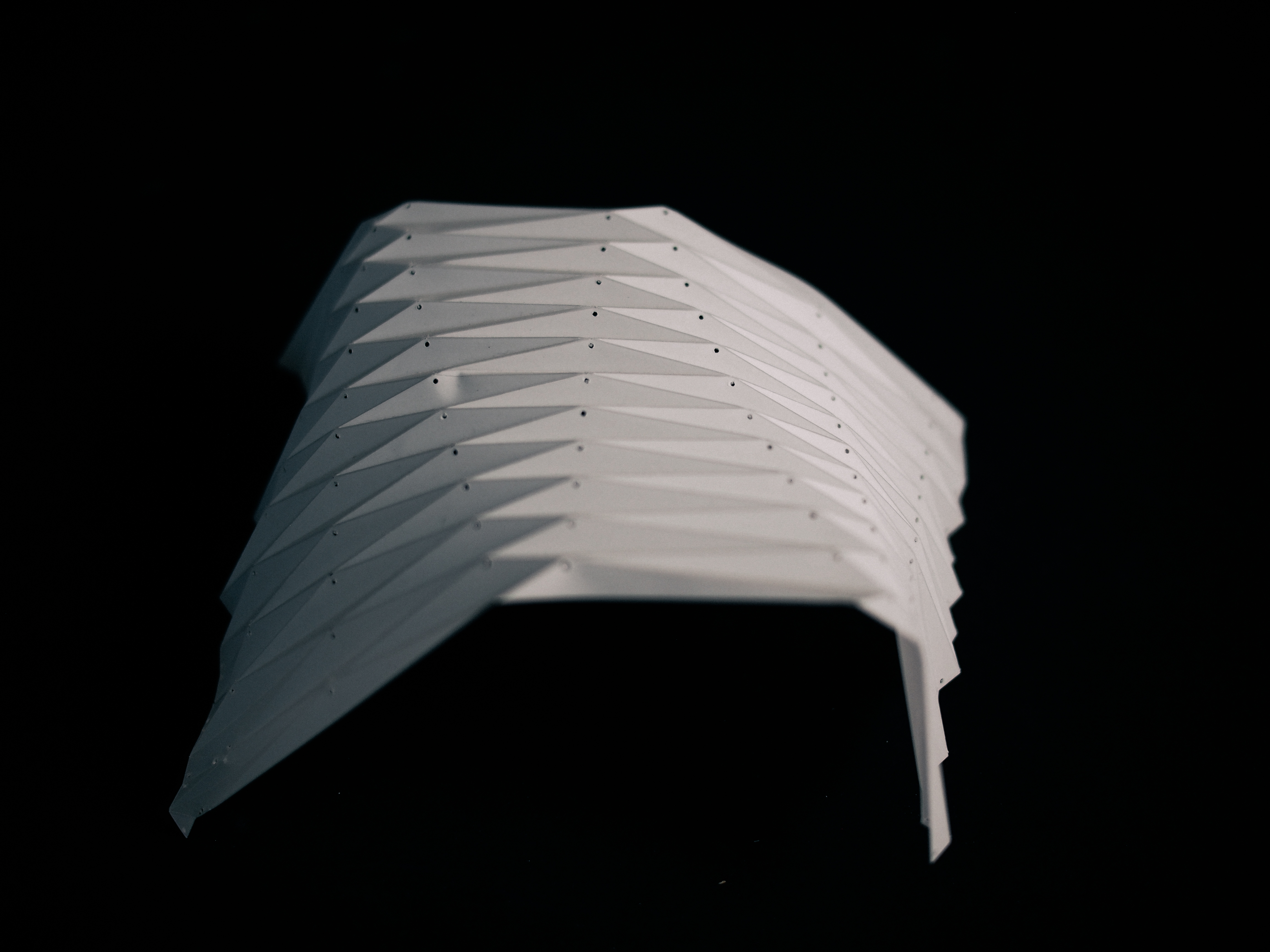 Site
The Headlands Center for the Arts is sited in the Marin Headlands, part of the Golden Gate National Parks Conservancy. This site analysis explores its dramatic and highly diverse topography, microclimates and landscape. It is the intent of the pleats pavilion to mimic the natural topography of its site, adapting and adhering to the landscape's curvature.
Pleated System
A system was utilized in order to determine the type of shell the pavilion would take. Discovering that the triangle pleated system would create the most dynamic space for a pavilion, it became the modular system for the pavilion.

Pavilion
As the tunnel, column, wall, and walkway conditions evolved, they were adapted into an architectural form that people could not only experience from the inside, but also from the outside. The roof could be walkedon while lightwells and columns would allow light into structure. Structure arose as part of the entire design, without sacrificing the integrity of the architecture in the process.